a few groups/projects i'm fortunate enough to have a role with.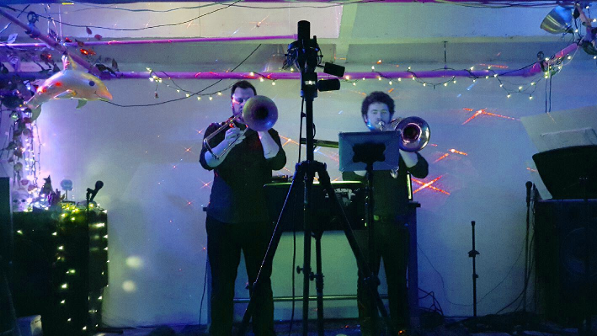 RAGE Thormbones. Collaboration with Weston Olencki. RAGE has recorded
for HatHut Records, fulfilled residencies at Harvard, Stanford, NYU, and Columbia.
Weston lives and works in New York and Matt in Los Angeles. They are best friends.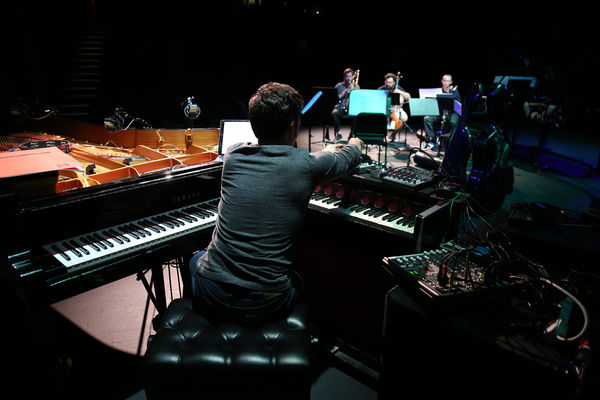 gnarwhallaby. Mixed quartet of clarinet, trombone, cello, and piano
with Brian Walsh, Derek Stein, and Richard Valitutto. Heterphonic Avant-garde.
We like dogs and coffee. And Adriana Holszky.

wasteLAnd. concert series and performance collective in LA. Run with
Nicholas Deyoe, Rachel Beetz, Scott Worthington, and Brian Griffeath-Loeb.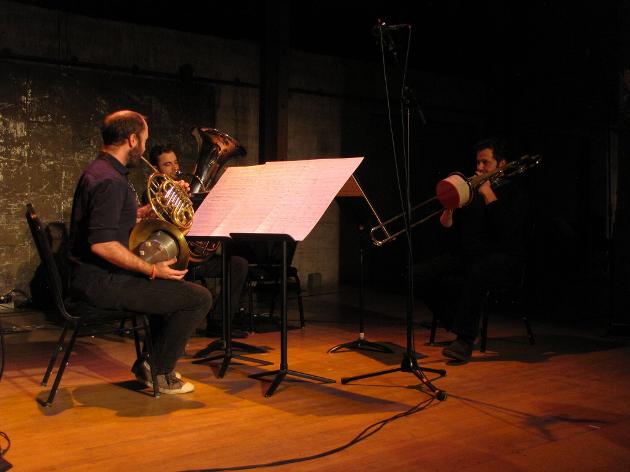 Trio Kobayashi. horn, trombone, and tuba trio founded in 2008 to perform the music
of Wolfgang von Schweinitz. We play other things sometimes too.
Kobayashi is all on faculty together at CalArts.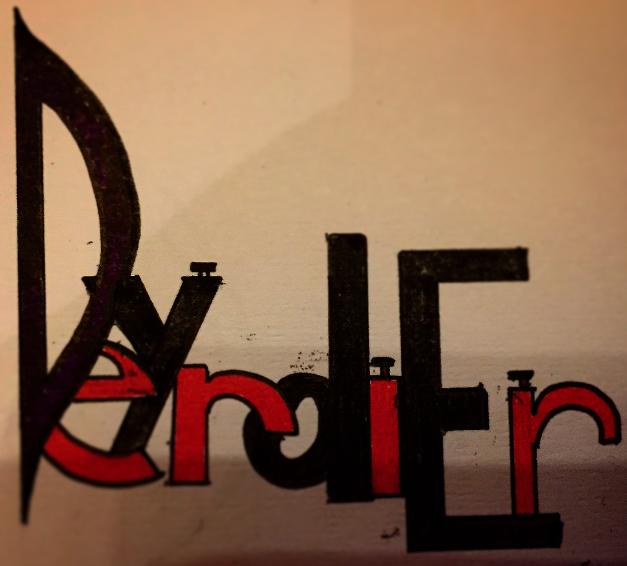 Deyrdier- noise duo with Nicholas Deyoe.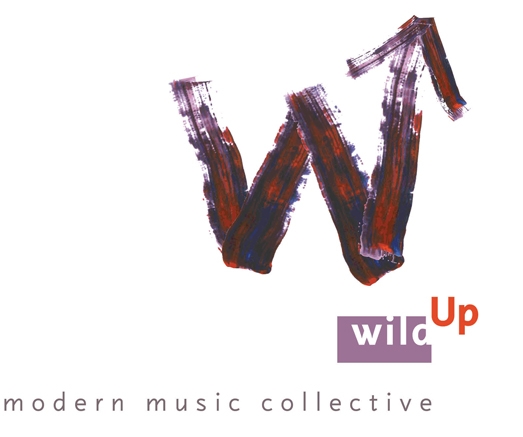 wildUp. i play trombone. and drink coffee. and we pet dogs.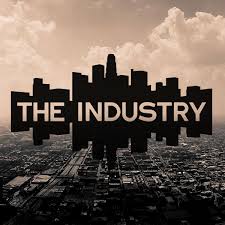 The Industry. I play trombone and other things in the house band.